Help
Importel's Eastern and Western Warehouses:

All orders placed on the Eastern Website will be shipped from Toronto, Ontario.
All orders placed on the Western Website will be shipped from Nisku, Alberta.

You will not be able to order products from the Nisku Warehouse on the Eastern Website.
You will not be able to order products from the Toronto Warehouse on the Western Website.

You will not be able to mix items from both warehouses on a single web order.
The Importel Freight Program applies to each individual warehouse.

Freight programs are located on our shipping page. They are confidential documents exclusively for approved users who are logged in. The link is located on the navigation bar at the bottom of the page.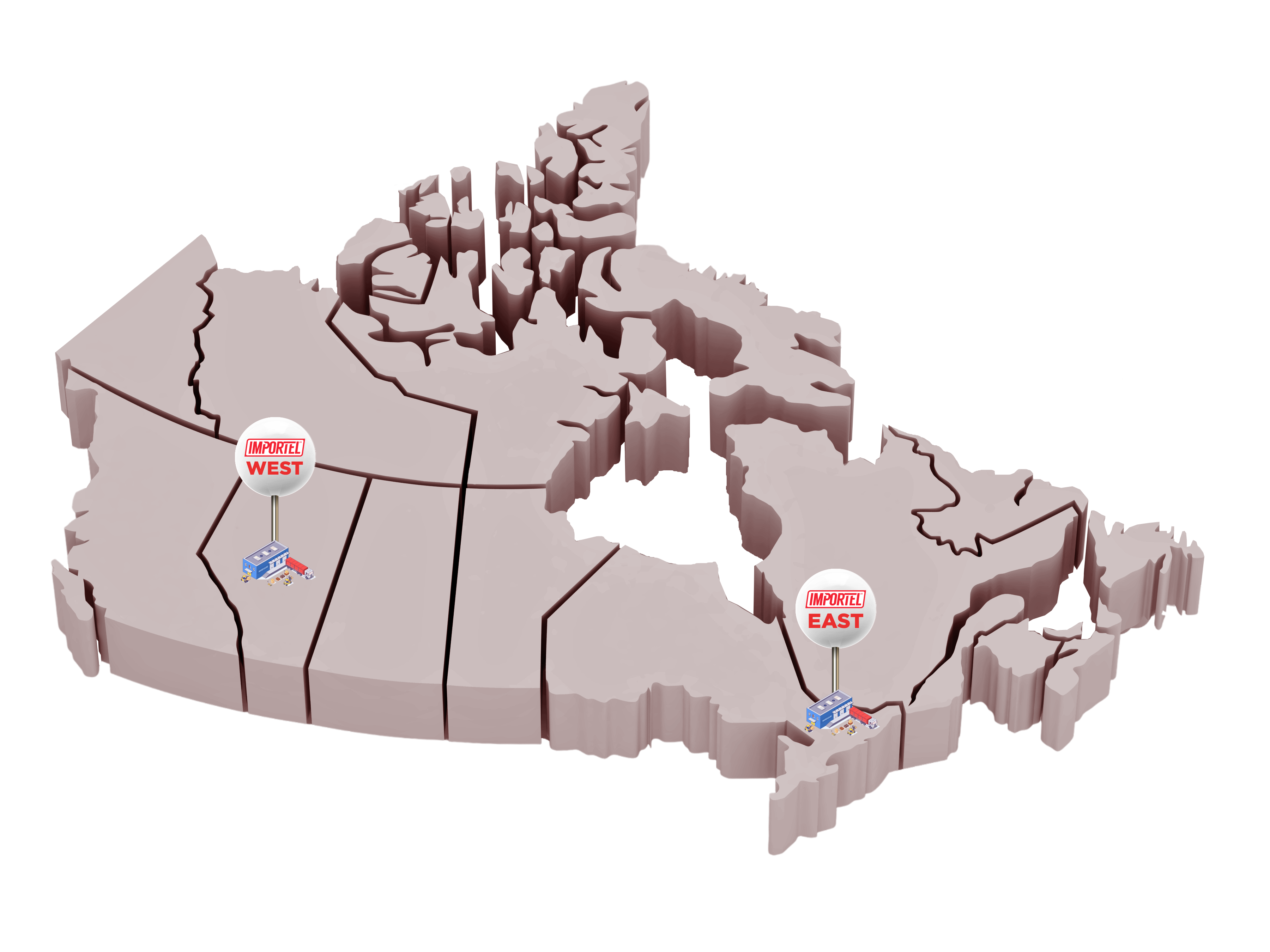 Finding Products using Vehicle Fit Guides & Keyword Search:



Many of our manufacturers have vehicle fit guides or vehicle application guides on their websites that will assist you in finding exactly what you're looking for. For example, if you're looking for dash kits, radio harnesses or antenna adapters Metra Electronics' website has a vehicle search guide on the main page. Once you enter your vehicle's year, make, model and sub-model you can view all Metra products compatible with that vehicle (in addition to Axxess, iBeam, Install Bay and more). It is highly recommended that you download their application guide in Excel format; it's an industry-leading tool containing even more vehicle information and is updated regularly.

The Axxess and Crux Interfacing websites also have similar application guides with a specific focus on a wide array of OEM integration solutions. The Axxess guide even has a feature that allows you to filter products by the features you require. For example: Amplified, non-amplified, retains factory camera, built-in steering wheel controls etc. We highly recommend using these vehicle fit guides when searching for radio harnesses, camera integration and similar OEM integration items.

Looking for HID or LED headlight conversions? Check out the Lumens HPL website. To find all parts necessary for a complete installation, use the application guide on their home page. Enter your vehicle's year, make and model, then click search. Select your LED or HID bulb application on the left-hand side, then choose your product. Once on the selected product page you will see all parts required for your installation under the "package contents" heading. Wiring diagrams are also available linked below the package contents heading (if available).

Looking for remote start solutions? The Fortin and iDatalink websites both feature extremely robust application guides. Premium Bluetooth, auxiliary and other OEM integration solutions can be found on USA Spec's website. If you're looking to integrate SiriusXM satellite radio into your vehicle's OEM system please visit VAIS Technology's website.

Please visit our Manufacturer Sites section for links to all of our manufacturer's websites. Many of them have application guides to assist you in finding products for your vehicle. Once you've found what you're looking for simply return to our website, use our keyword search or quick product entry feature to locate your products and order them direct from importel.com!

For the best results using our keyword search simply enter the manufacturer's exact part number. We've done our best to match every one of our part numbers to the manufacturer's part number. Always remember to enter the dashes and dots, if there is a space in the manufacturer's part number we have replaced it with a dash. You can also search using general terms; anything related to what you're looking for should work. If your part is still not found try using one of the methods below or call us toll-free at 1 (800) 363-3413.
Finding Products using Browse by Brand:



Use the 'Browse by Brand' feature located on the left-hand side of the website directly below the 'Categories' section. Clicking any one of the selections will reveal every product we feature from that specific manufacturer. Items are displayed in a categorized list format for easy browsing. If the part you're looking for is not listed please give us a call toll-free at 1 (800) 363-3413 as it may be a special order product or not currently listed on our website.
Finding Products using Categories:



Our categories section is fairly simple to navigate but is a constant work in progress. We update the categories section on a daily basis to maximize its efficiency and make it easier for you to find what you're looking for. If you can't find a product in the categories section please try one of the methods above or give us a call toll-free at 1 (800) 363-3413.
Quick Product Entry + Newsletter Signup + Brand Catalogues:
Account Forms + Changing Password + Past Orders & Invoices:
Checkout Process:
Return Authorization Form: